Laser Light Show Equipment
Here, you see pictures of our Colorado laser facility, taken in 1999.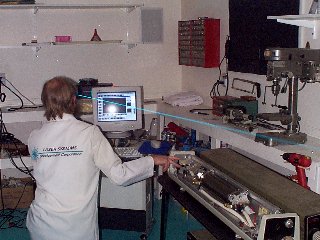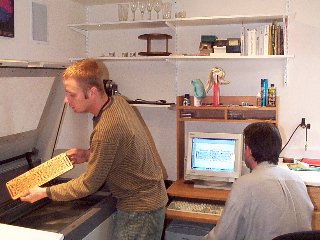 Below, you see a picture of our Colorado laser facility, taken in 2010.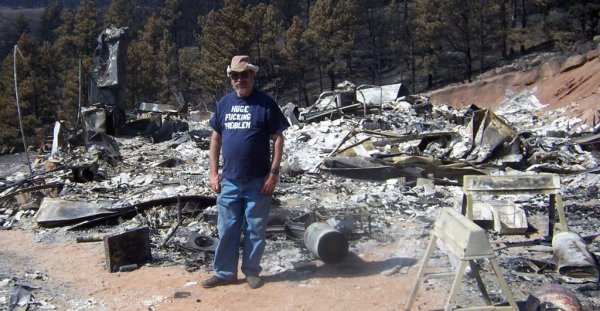 Nevermind the Four Mile Fire, we're still doing laser-cutting. Lots of it, in both America and Ireland. Come see.
But, as you can probably imagine, this put an end to building "laser stuff".
Or so we thought.
Anyone remember this?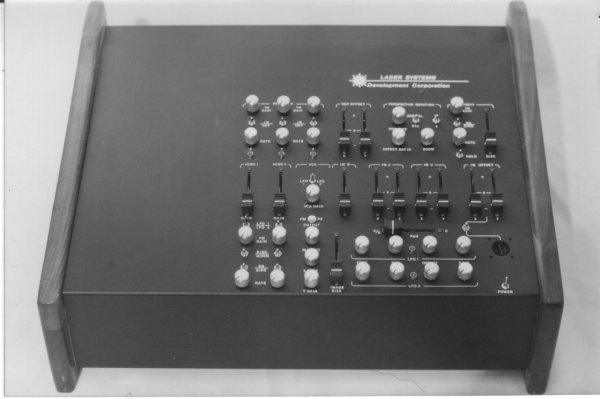 This is the P-4 Analog Laser Image Generation & Mixing Console, introduced in 1982, last produced in 1992.
About thirty (?) of these were built and sold to clients ranging from planetariums to the Saudi Royal Family.
It became a "hot item" for live performance and those who have them are keeping them, figuring there won't be any more!
True, there won't be any more P-4s, but there will soon be something better.
And that assessment comes from the guy who designed the P-4.
Behind the scenes, we've collaborated with Our Man in Jacksonville to introduce the Z-5.
:::FLASH:::
The Z-5 will be available for hands-on demonstration at
SELEM
(Southeast Laser Enthusiasts' Meeting)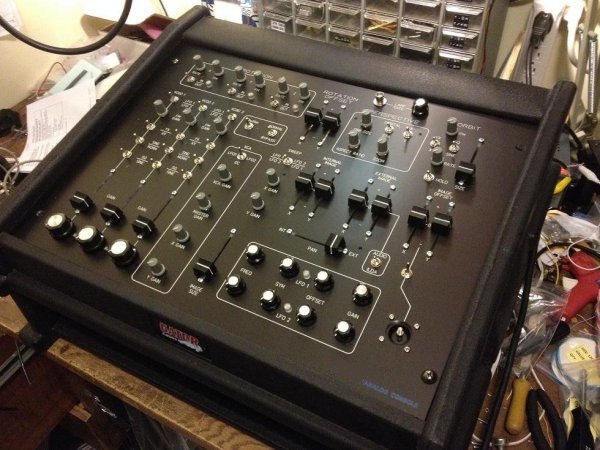 It's the familiar P-4 front panel with an extra quadrature oscillator and a few other new toys.
And, behind the front panel, instead of the former thirteen 44-pin edge-connector cards, is one "motherboard".

The Z-5 is built under licence in Florida with Laser Systems' full and enthusiastic cooperation and approval.
And, at $2,995, it's a lot cheaper than the P-4 was at $8,500.
(That's what surface-mount technology on one circuit board does, instead of having thirteen separate 44-pin cards.)
For complete information on the new Z-5, email Aldeberan6@gmail.com
---