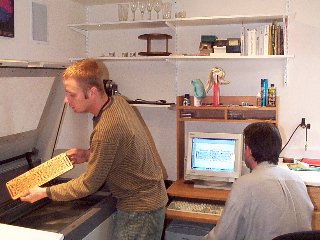 We offer laser job shop services at excellent rates to:
Individual Artisans
Corporate Gifts Designers and Buyers
Awards and Trophy Businesses
Manufacturers in need of Non-Contact Parts Marking or Labeling
Anyone with the need for accurate, high-definition engraving, cutting or marking.
TWO LOCATIONS
Both our Donegal and Colorado locations have 35-Watt Carbon Dioxide laser systems with 1/1,000th-inch (1,000 dpi) accuracy.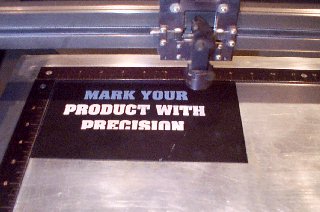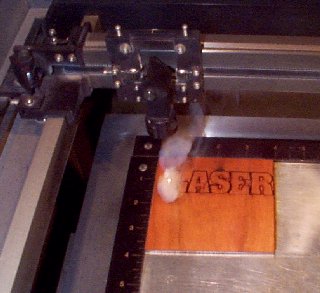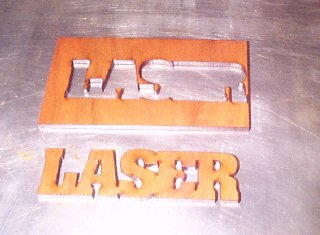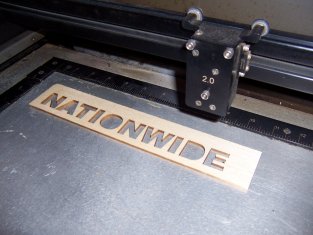 We can cut wood, plastic, leather, and many specialty items available to the laser engraving trade.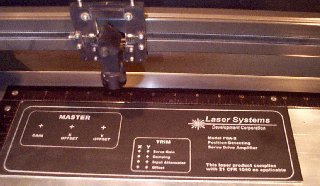 Non-Contact Parts Marking
Non-contact parts marking of serial numbers on machine parts and layout of of anodized aluminum control panels such as the one above are quick and easy. We eliminate the necessity for expensive silkscreen setup charges every time a detail is changed. No screen needed - just a few clicks of the mouse. We can also mark (not cut) stainless steel.
Ever lose a prized hammer or other tool on the job? You wouldn't if you had laser-marked your mane permanently onto it. We can mark all woods, most plastics and stainless steel.
Models can easily be made from architect's CAD files in coloured Perspex.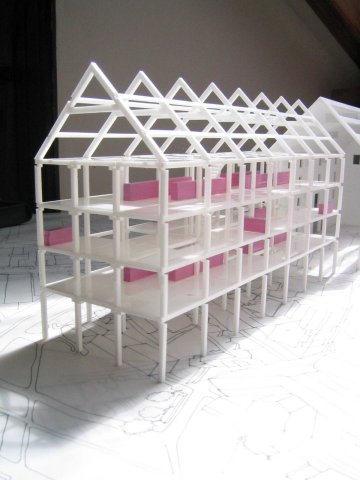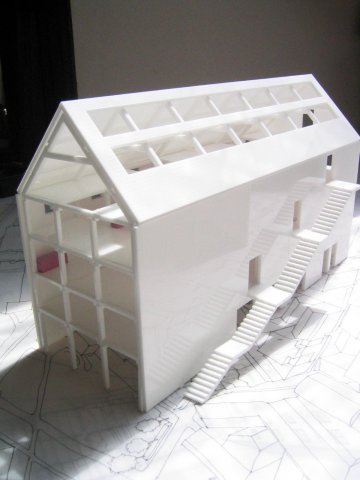 Our rotary attachment resembles a lathe and allows us to engrave designs around curved glassware.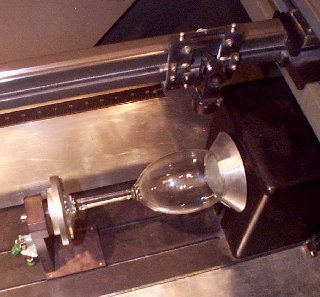 How many people do you know who ship flying saucers to Roswell?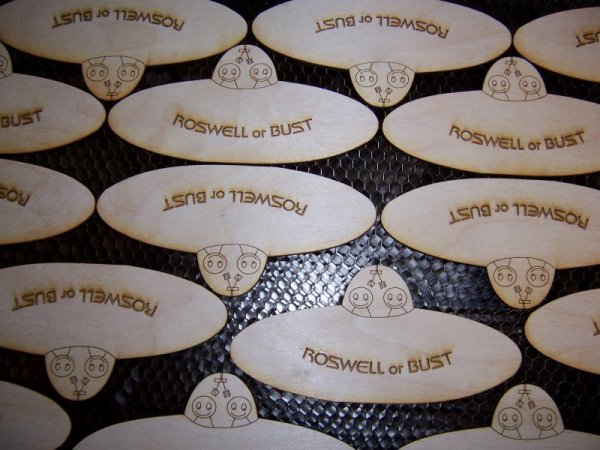 These are the front halves of a wooden flying saucer toy, made and sold by a Roswell resident during their annual July 4th Flying Saucer Days. I laser-cut the parts in Ireland and ship them to him in New Mexico. In this pic, they're freshly-cut, still sitting on the aluminium honeycomb in the laser cutting machine.
If you don't see the product you're interested in here, it's only because you haven't asked us to design it yet.
For all your laser cutting and engraving needs,